Create
stunning living installations

that enhance the aesthetic appeal and air quality of any environment.
Nature has the power to transform any space – even in the heart of the city. That's why we specialise in designing and installing breathtaking green walls that bring the beauty of the outdoors, indoors. Our team of experts works closely with clients to create custom green walls that not only enhance the visual appeal of any space but also promote wellness and environmental sustainability.
Completed
Changi Airport Terminal 4
Completed
Mandai Bird Paradise
Completed
One Shenton Way
Completed
Napier Station Road
Completed
Republic Polytechnic
Completed
Garden By The Bay MRT Station
Completed
Punggol Town Hub
Completed
Sloane Residences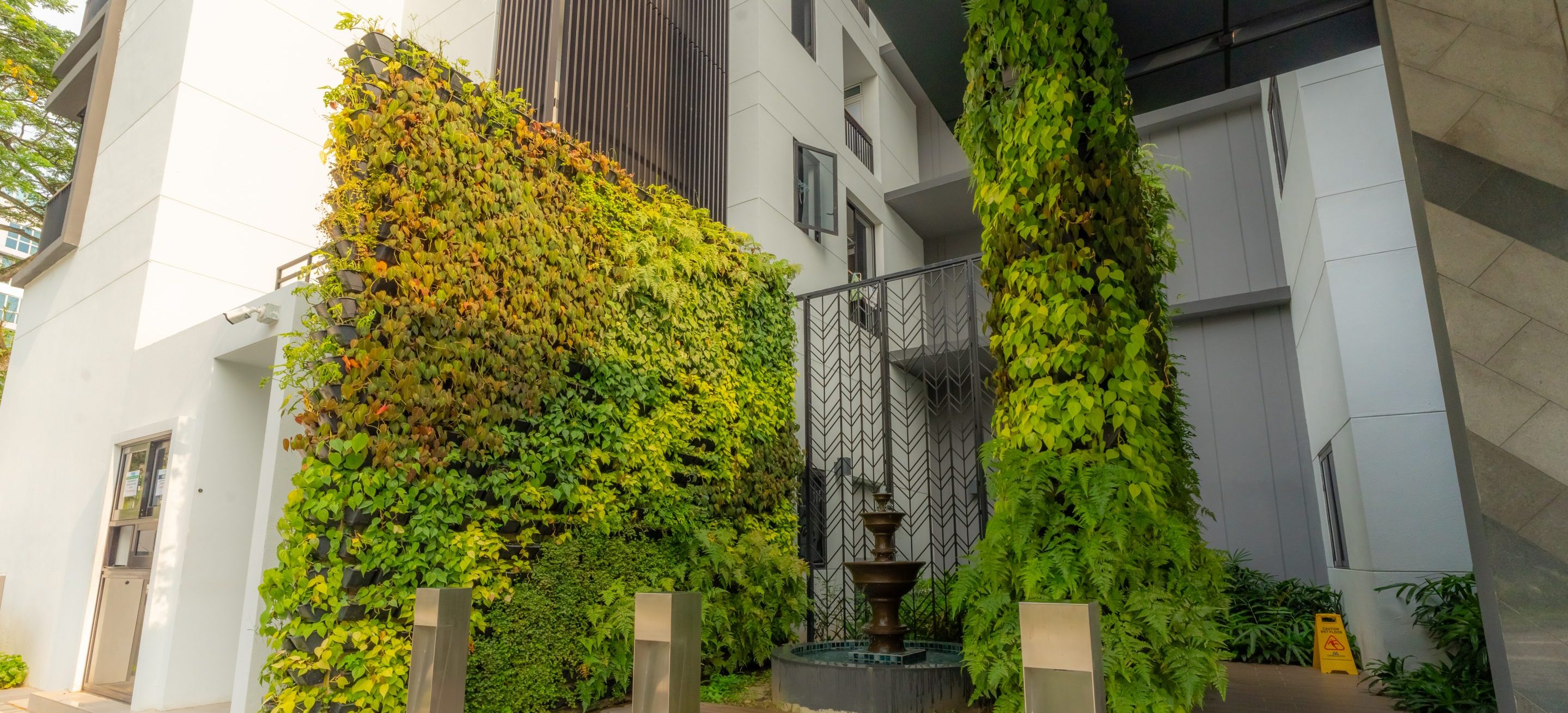 Completed
Mayfair Gardens
Completed
NUS Faculty of Engineering (E7)
Completed
Changi Airport Terminal 1
Completed
Bugis Junction Office Tower
Completed
Roadside Hoarding in China
Completed
Eunos Polyclinic
Completed
Interlace Depot Road
Completed
UBS Changi Business Park
Completed
Country Garden (Malaysia)
Completed
Nova Saujana (Malaysia)
Completed
GreenLand Condominium Showroom (Malaysia)